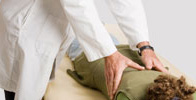 Chiropractic Centers of Virginia

Since 1996 Chiropractic Centers of Virginia has helped Richmond and the surrounding residents regain control of there lives with modern Chiropractic and Rehabilitation services.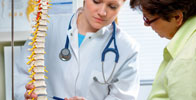 specialists in Safe & effective Chiropractic
Our Doctors have a combined experience of nearly 100 years, as long as the Profession has existed. Providing safe and effective spine care is our specialty.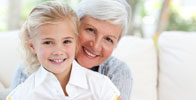 Live Better Today!
Fast relief from pain and improving function is the primary goal for patients. Using natural and healthy approaches without drugs and surgery.

The richmond chiropractors

The multiple offices of Chiropractic Centers of Virginia are located in and around Richmond, Chesterfield, Midlothian, Short Pump, Harbor Pointe, Colonial Heights, and Glen Allen. It is convenient for patients to find one of our highly qualified chiropractors close to home or work. Our chiropractors are specialists in natural relief for a variety of spine related conditions including, but not limited to, neck pain, low back pain, sciatica, disc injury, headaches, sports injury, carpal tunnel, whiplash, work injury, pinched nerves, and more. Our Chiropractors have also established extensive networks with other health care providers such as Orthopedist's, Neurologist's, Neurosurgeon's, pain managements physicians and many other health care providers. What this means to our patients is unmatched access to be referred to other excellent providers if necessary.
Across the top of this page you can find each one of our locations and links to each chiropractors own webpage. You will find extensive information specific to each location and the Doctor's training and services offered. Take a little time and familiarize yourself with them. Each of our offices are wellness centers where, in addition to chiropractic services, we also offer physical rehabilitation and exercise therapy, therapeutic massage, and condition-based nutrition supplements. Our Chiropractic Physicians are all members of the Virginia Chiropractic Association and have nearly 100 years of combined experience to offer our patients.
We believe that a well-rounded approach to regaining and optimizing health is essential to give our patients the maximum results in the minimum amount of time possible. We take pride in educating our patients about the way their bodies work and heal, so they don't need to be a doctor to understand their condition or their treatment plan. We are in-network providers for most insurance carriers including, but not limited to:


Preferred Chiropractic Doctors - patient membership program
Care Credit - Healthcare Financing
Chiropractor Virginia | Chiropractor Richmond | Chiropractor Midlothian | Chiropractor Chesterfield | Chiropractor Short Pump | Chiropractor Harbour Point | Chiropractor Colonial Heights | Chiropractor Glen Allen | Chiropractor Sommerville | Chiropractor Innsbrook